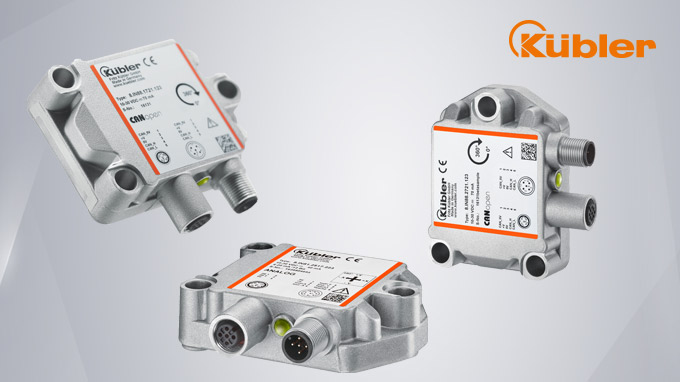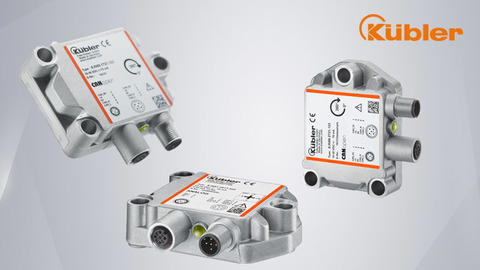 Inclinosensoren
Nauwkeurige en betrouwbare detectie - zelfs in ruwe omgevingen.
Kübler inclinosensoren kunnen voor elke denkbare toepassing worden gebruikt. De robuuste behuizing, de hoge beschermingsgraad en het brede temperatuurbereik dragen bij aan een betrouwbare en duurzame toepassing. Het vlakke ontwerp maakt een eenvoudige en flexibele installatie mogelijk. De hoge nauwkeurigheid wordt beschouwd als een speciaal kenmerk, omdat het zelfs in de meest extreme omstandigheden en onder temperatuurschommelingen stabiel blijft. Zo heeft u altijd een optimale en betrouwbare meting in uw installatie of machine. Kübler biedt inclinometers aan voor het meten van de hellingshoek in het meetbereik van 0 ... 360° met 1 dimensie of van de hoek in een meetbereik van +/- 85° met 2 dimensies.
Bij Kübler vindt u de juiste inclinometer voor uw toepassing, bijv. voor het meten van de installatiehoek van de giek van bouwmachines of voor het nivelleren van voertuigen of voor gebruik in fotovoltaïsche installaties.
De sensoren werken volgens het beproefde principe van de capacitieve meting (MEMS). Connector varianten 1x M12- of 2x M12 zijn beschikbaar. Met E1- en UL-certificering.
Klik hier door naar succesverhaal over applicatie met zelfoprichtende bouwkranen.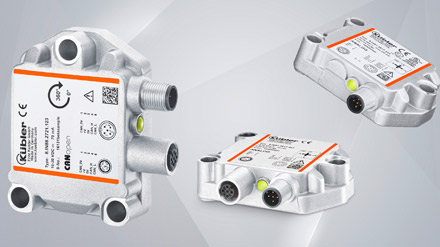 Nauwkeurige en betrouwbare meting van de hellingshoek in het meetbereik van 0 tot 360° of ±85°. Foutloze nauwkeurigheid - zelfs in de zwaarste omstandigheden. Analoge, CANopen of Modbus interfaces.
---