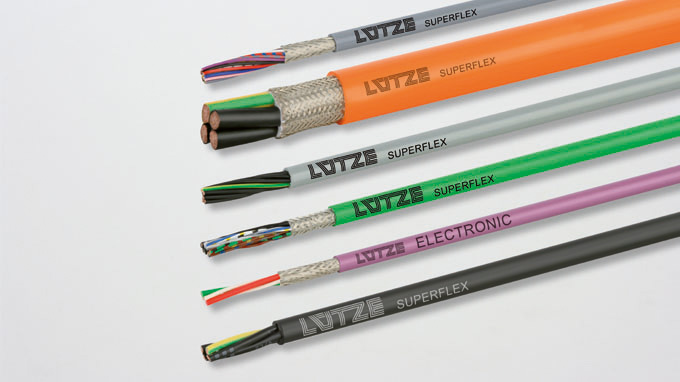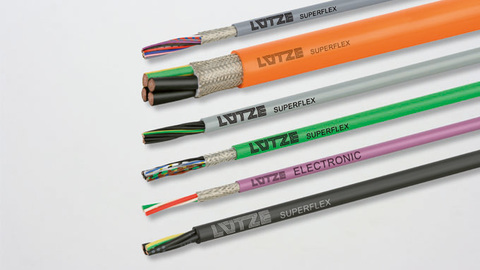 Industriële kabels
LÜTZE is onze professionele partner voor de levering van hoogwaardige kabels in ontelbare varianten. Het gamma bestaat uit :
Stuurleidingen
De (hoog)flexibele stuurleidingen met genummerde of gekleurde aders zijn geschikt voor machines en productie-installaties, toepassingen in de industriële klimaattechniek, alsook in transportbanden, sleepkettingen en talrijke andere industriële applicaties.
Klik hier voor de Product Finder.

Elektronische kabels worden gebruikt in de meet- en regeltechniek, in laagspanningsinstallaties, in de communicatietechniek, in droge en vochtige ruimtes, voor flexibele toepassingen en zonder trekbelasting.
Klik hier voor de Product Finder.

Netwerkkabels en buskabels zijn niet meer weg te denken uit de industrie. Of ze nu worden ingezet in de fabrieks-, proces- of gebouwenautomatisering, … netwerkkabels bevinden zich overal. Lütze bedient al deze toepassingsbereiken met RoHS-conforme kabels, kabelsoorten bestand tegen temperaturen van -40…+85°C, tegen oliën, koel- en smeermiddelen, …
Klik hier voor de Product Finder.