Voordelen
Toegevoegde waarde zonder extra kosten
Turck biedt de ARGEE programmeeromgeving aan zonder extra kosten met de block-I/O-modulen TBEN-L, TBEN-S, BL compact en FEN20.
Dit maakt het mogelijk om beter samen te werken met onze klanten en de automatisering te optimaliseren door het verleggen van grenzen op het gebied van besturingen.


Industrial Internet of Things Ready
Met de toegevoegde ARGEE besturingsintelligentie zijn Turck's block-I/O-modulen ideaal voor de eisen van IIoT scenario's omdat ze tevens de benodigde technologieën ondersteunen zoals Ethernet, IO-Link, en RFID.
Flexibel Gebruik door HTML5
ARGEE is gebaseerd op de laatste webstandaard HTML5. Alle functies kunnen daarom gebruikt worden met alle apparaten die werken met een HTML5 web-browser zoals Chrome or Firefox ongeacht het gebruik van een PC of tablet. Speciale software is niet noodzakelijk.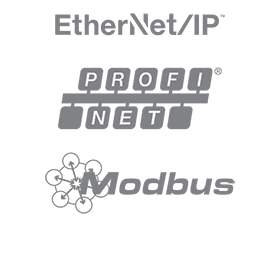 Eenvoudige PLC-aansluiting
Als toevoeging op decentrale logische verwerking kan ARGEE data verwerken en uitwisselen met de bovenliggende besturingssystemen via PROFINET, EtherNet/IP™, of Modbus TCP. Dit maakt het mogelijk voor een FLC om gebruikt te worden voor decentrale voorverwerking van signalen.